Peace of mind is just a screening away.
A colonoscopy helps find polyps that can be removed before they become cancerous. It can also identify colon and rectal cancers early, when the odds of successful treatment are highest. Colon and rectal cancer rates have increased in young and middle-aged adults.* If you're 45 or older, ask your doctor about scheduling a colonoscopy.
TAKE A COLON HEALTH ASSESSMENT
---
Colonoscopy is a procedure in which the doctor examines the inside of the large intestine, also called the colon, using a thin, flexible, lighted instrument (Colonoscope). During the procedure, biopsies may be obtained. Polyps or other tumors will be removed. We use a special sedation technique that makes your colonoscopy free from anxiety, discomfort or embarrassment.
Frequently Asked Questions
---
We're accredited by the Joint Commission to uphold the highest standards of patient quality care and safety.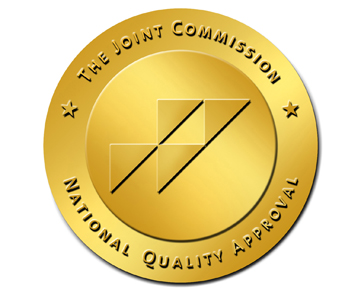 The physicians and staff at our clinic are dedicated to care of the esophagus, stomach, small intestine, colon (large intestine), liver, and pancreas. Our care team includes American board-certified gastroenterologists, highly-trained nurse practitioners and endoscopy staff with many years of experience in gastroenterology and endoscopy.
You can request your screening colonoscopy at our facility with full confidence. Make your health a priority and let our team of board-certified gastroenterologists and experienced endoscopy nurses care for you during this important examination.