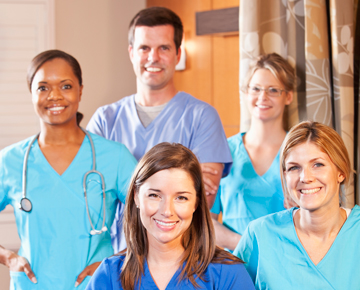 When patients are admitted, physicians who are specialized in the evaluation and treatment of hospitalized patients will assume care for the patient, while working in coordination with the patient's primary care provider.
Highest Quality Care
St. Joseph Regional Medical Center is dedicated to providing high-quality, cost-effective care through patient-centric customer service. The partnership with our hospitalist team reflects that commitment to you and the communities we serve.
Your input is important to us!
During your stay, you will be visited by our Care Managers. Please feel free to share any concerns or compliments about your care and our hospital with him/her.

Once you've returned home, you may be contacted by Press Ganey Research, a company we contract with to learn about how satisfied you were with the care you receive while in the hospital. The survey is confidential and your responses will help us improve the care we provide. Please take the time to share about your experience at St. Joseph Regional Medical Center with us.