Advantages of Neuro & Interventional Radiology
According to the Society of Interventional Radiology, the advantages of interventional radiology include:
Most procedures can be performed on an outpatient basis or require only a short hospital stay.
Most procedures can be done with mild sedation. General anesthesia usually is not required.
Risk, pain and recovery time are often significantly reduced compared to traditional treatments and surgeries.
Peripheral Vascular Disease (PVD)
Peripheral Vascular Disease (PVD) deals with the obstruction of large arteries or veins, often found in the lower extremities. Symptoms can include mild to severe pain while walking, pain while resting (usually in the feet) or difficulty walking. Numbness, weakness or cramping in the muscles because of decreased blood flow can also be a sign.
PVD also includes Abdominal Aortic Aneurysms (AAA) that are caused by progressive weakening of the aortic wall that creates a "ballooning" of the vessel. An aneurysm will grow large and eventually rupture if not treated.
Other symptoms include:
Claudication
Rest Pain
Ulcers
Abdominal Aortic Aneurysm Repair
Deep Venous Thrombosis
Venous Lysis
Pulmonary Lysis
IVC Lysis
Oncology
Liver Cancer & Liver Metastasis
RF Ablation
Biliary Obstruction
Neurovascular Treatment
Neurovascular Disease deals with the abnormality of blood vessels within or supplying the brain and spine. This includes the narrowing of arteries, which reduces blood flow to the brain and increases the risk of stroke, or weakening of the arteries, which may create brain aneurysms.

Stroke and Aneurysm Coiling
AVMs (Arteriovenous Malformations)
Carotid Disease
Intra-Cranial Stenting
Women's Health
Fibroid Uterus
Pelvic Congestion Syndrome
Pelvic Bleeding
Vein Therapy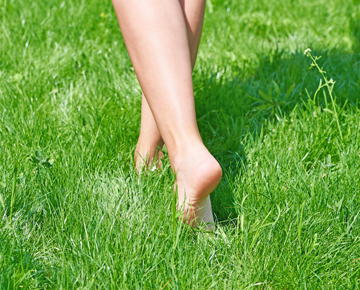 St. Joseph also offers vein therapy in the treatment of:
Varicose veins
Treatment of varicose veins
Small vein removal
Sclerotherapy for spider veins