St. Joseph Regional Medical Center to Hold Open House to Celebrate 100+ Surgical Cases with Da Vinci Xi robot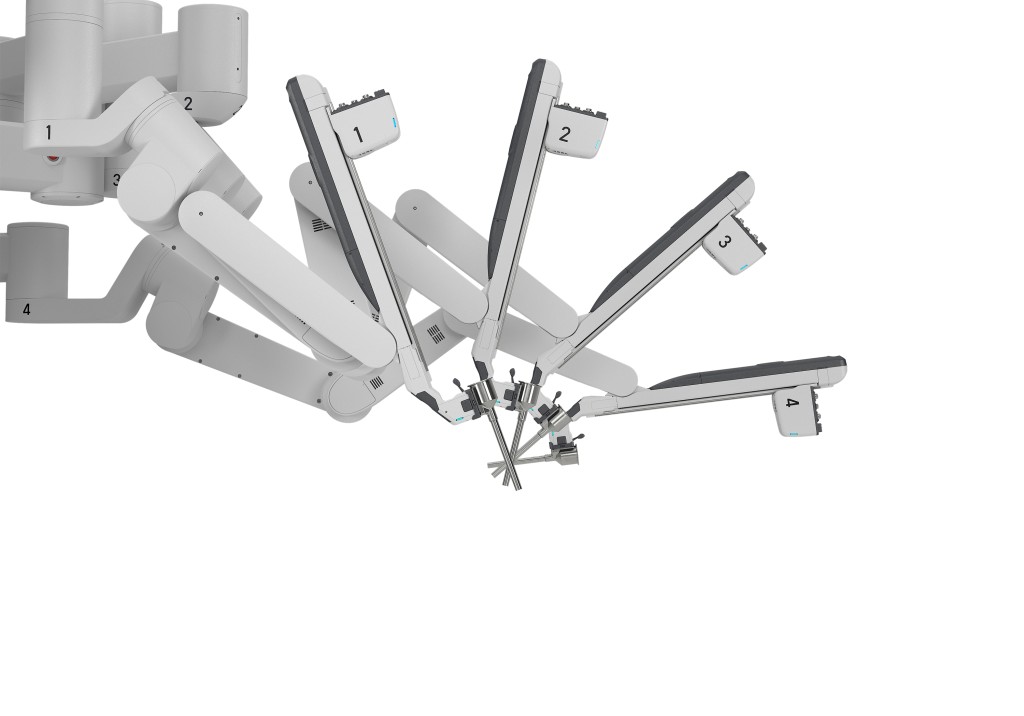 FOR IMMEDIATE RELEASE
May 13, 2022
Contact:
Sam Skinner, Marketing & Communications
208.750.7377 office | Sam.skinner@sjrmc.org
St. Joseph Regional Medical Center to Hold Open House to Celebrate 100+ Surgical Cases with Da Vinci Xi Robot
Public invited May 17 to learn about state-of-the-art system and how St. Joe's technological investments advance care and provide benefits for patients
LEWISTON, IDAHO – St. Joseph Regional Medical Center is celebrating a milestone of 100+ robotic-assisted surgeries using the da Vinci Xi® surgical system with an open house. Members of the public interested in learning more about robotic-assisted surgery and its benefits are invited to St. Joe's (415 6th St., Lewiston) on Tuesday, May 17, 2022 from 4-7 p.m. in conference room C.
St. Joe's acquired the da Vinci Xi technology late last summer, with a $530,000 upgrade to the da Vinci surgical system that had been used at the hospital since 2018. By enabling efficient access throughout the abdomen and chest, the da Vinci Xi expands upon core da Vinci system features, including three-dimensional, high-definition visualization with 10x magnification. It also allows for enhanced wrist articulation on the instruments for greater precision and control for the surgeon.
Board-certified, robotically-trained surgeon Dr. Sallee Jones, PhD, DO, who performed St. Joe's first robotic procedure using the new Xi and has performed nearly 400 da Vinci-assisted surgeries in all during her career, will be onsite at the open house, along with the robot and representatives from da Vinci. Dr. Jones and the other experts will provide an interactive simulation with the robot and explain its capabilities along with discussing the benefits of robotic-assisted surgery for both patients and surgeons.
The da Vinci Xi robot assists highly trained, experienced surgeons at St. Joe's in performing delicate surgeries, including gynecology procedures, hernia repair and gallbladder surgery.
Robotic-assisted surgery is minimally invasive. Among the benefits for patients, the smaller incision and fewer surgical movements can potentially lead to less pain, shorter hospital stays and recovery times. It can also potentially reduce the risk of infection and complications from blood loss.
"I am thrilled to have the da Vinci Xi robot at St. Joe's," Dr. Jones said. "It is a clear advancement in minimally-invasive technology and is improving the surgical experience for surgeons and, more importantly, for our patients. We are excited to have members of the community attend the open house and learn more about robotic-assisted surgery and this state-of-the-art resource that's available at St. Joe's."
St. Joe's CEO Ed Freysinger said acquiring the da Vinci Xi was one of several recent, significant investments in upgrades to equipment and technology at St. Joe's, "with more planned in the immediate future and in the coming years."
"This is good for our hospital and, most importantly, for the communities we serve," Freysinger said. "Continuing to invest in the latest technology assists in the recruitment and retention of highly-skilled medical providers looking to make the most of technologies that advance care and provide patients with the best experience possible. This provides LC Valley residents and those in the surrounding communities with access to life-saving procedures right here, close to home."
For more information about surgical services available at St. Joe's, visit sjrmc.org. Those planning to attend the open house are asked to RSVP to Melissa.Hinkelman@sjrmc.org or 208.799.5300.
About St. Joseph Regional Medical Center
St. Joseph Regional Medical Center, part of ScionHealth, is the largest full-service regional medical center between Boise, Idaho and Spokane, Wash. providing advanced-level specialty healthcare. Our commitment to providing safe, exceptional care for our community means having highly-skilled and certified physicians on our healthcare team and a quality facility with the latest in medical technology. St. Joseph has more than 120 board-certified physicians and providers, active in both primary care and specialty practice. We seek to enhance the quality of life of the citizens we serve in our local communities through the promotion of health, by assuring compassion, sharing knowledge, providing technology and communicating a love for what we do. St. Joseph Regional Medical Center – Making Communities Healthier® by Continuing the Healing Ministry of Jesus.
For more information about St. Joseph Regional Medical Center, visit sjrmc.org. For more information about ScionHealth, visit ScionHealth.com.
###
Read All Posts