St. Joseph Regional Medical Center is proud of its highly skilled team of exceptional employees.
We strive to have all associates be leaders in their field with formal training, advanced degrees, and certifications.
Our commitment to providing exceptional care for our community means having a quality facility with the latest in medical technology and recruiting the finest physicians to be part of our staff. St. Joseph employs more than 120 board-certified physicians, active in both primary care and many specialties.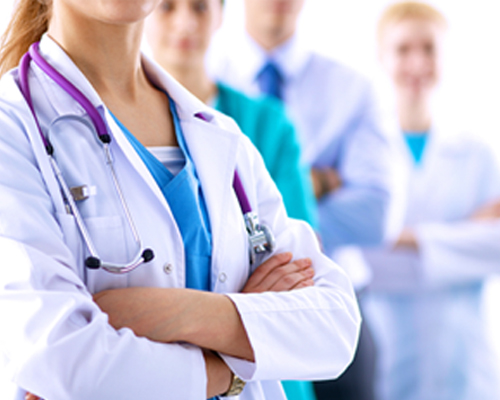 The majority of our registered nurses have bachelor's degrees and with certifications in the area, including:
Advanced critical care certification
Inpatient obstetrics (OB) certification
Oncology (OCN) certification
Operating room nurse (CNOR) certification
Orthopedic (ONC) certification
Certified emergency nurse (CEN) certification
Advanced education makes a difference in the care you receive. We have a variety of well-trained technicians ready to serve, including ones who specialize in magnetic resonance imaging (MRI), computed tomography (CT), nuclear medicine and cardiology—to name a few.
Our nonclinical staff and administration are committed to the mission and philosophy of the hospital. At St. Joseph Regional Medical Center, quality patient care is our greatest responsibility, employees are our greatest asset, excellent patient experience is our greatest accomplishment and the health of the community is our greatest commitment.
St. Joseph is one of the five largest employers in the region, and we take pride in the work we do. We take good care of our employees and are serious about our social responsibility toward both community and individuals. We respect that there is a family side, and we encourage our employees to maintain a good work-life balance and promote good health.