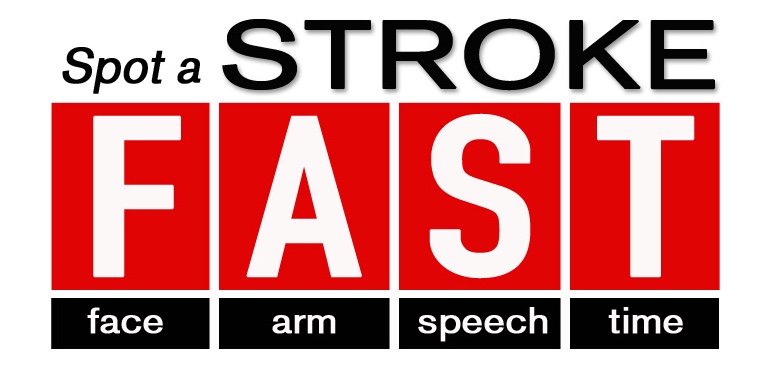 FACE drooping. ARM weakness. SPEECH difficulty. TIME to call 9-1-1
St. Joseph Emergency and Stroke Intervention
Stroke By The Numbers
Each year nearly 800,000 people experience a new or recurrent stroke.
A stroke happens every 40 seconds.
Stroke is the fifth leading cause of death in the U.S.
Every 4 minutes someone dies from stroke.
Up to 80 percent of strokes can be prevented.
Stroke is the leading cause of adult disability in the U.S.
Emergency Services offered at St. Joe's
Rapid assessment of patients with stroke symptoms
Aggressive treatment using the very latest therapies and procedures to remove or dissolve blood clots and blockages inside the neck and head
Comprehensive care throughout hospitalization, including the services of an Adult Critical Care Unit
Nurses with neurological expertise or special training in stroke care
Comprehensive care from board certified neurologists
Rehabilitation services
Community education programs and support group
24/7 Access to Board Certified Neurologists.
Neuro & Interventional Radiology
According to the Society of Interventional Radiology, the advantages of interventional radiology include:
Most procedures can be performed on an outpatient basis or require only a short hospital stay.
Most procedures can be done with mild sedation. General anesthesia usually is not required.
Risk, pain and recovery time are often significantly reduced compared to traditional treatments and surgeries.
Select patients may require additional stroke intervention by removing clots from the brain.
Clot-Busting vs. Clot-Removal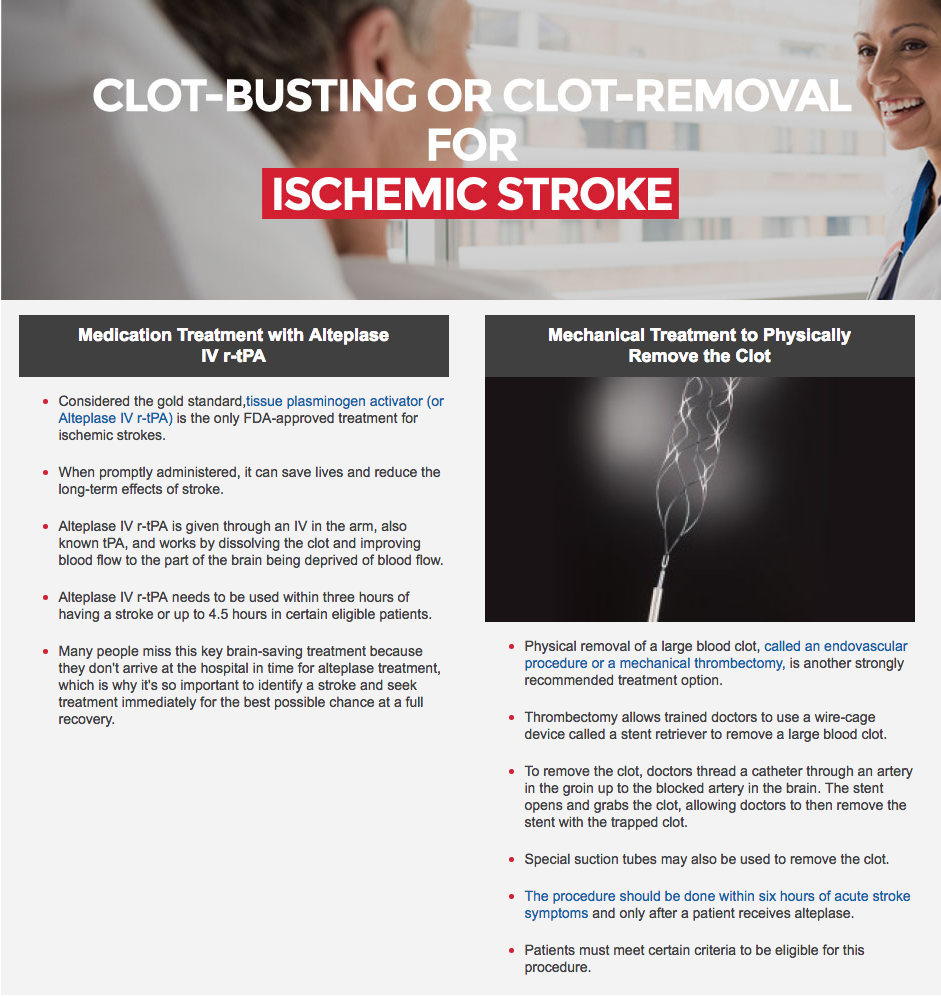 Patient Care Provider