Commission on Cancer Accredited Program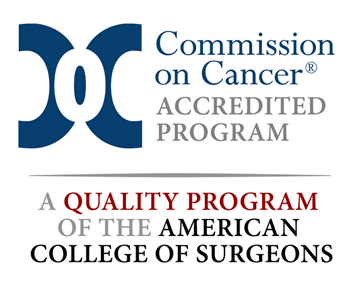 The Commission on Cancer (CoC), a quality program of the American College of Surgeons (ACS), has granted accreditation to the cancer program at St. Joseph Regional Medical Center. To earn voluntary CoC accreditation, a cancer program must meet 34 CoC quality care standards, be evaluated every three years through a survey process, and maintain levels of excellence in the delivery of comprehensive patient-centered care.
The CoC is dedicated to improving patient outcomes and quality of life for cancer patients through standard-setting, prevention, research, education, and the monitoring of comprehensive, quality care
Fred Hutch Network Member
Fred Hutch Cancer Center's Network Program connects community-based physicians with the latest cancer research and treatment options from our world-renowned physicians, scientists, nurses, counselors and more. St. Joe's is proud to work together with Fred Hutch Cancer Center to elevate cancer care in our community.
Following the merger of long-time partners, Fred Hutchinson Cancer Research Center and Seattle Cancer Care Alliance, the organization was renamed to Fred Hutch Cancer Center.
Cancer Care Northwest

St. Joseph Regional Medical Center works in partnership with Cancer Care Northwest to offer expert radiation oncology physician services to patients in the region. We are proud to have board-certified radiation oncologists, providing professional radiation oncology services for patients at the St. Joseph Radiation Oncology Center.