Prenatal Education
Prenatal education has always been a priority at St. Joseph Regional Medical Center (SJRMC). We are a Lamaze approved accredited facility. Lamaze International has become a household name in childbirth education. It is a nonprofit organization whose mission is to promote, support and protect natural birth through education and advocacy. Since 1960, Lamaze International has provided the most comprehensive and respected education. Lamaze International has also established the Lamaze Approved Provider Program, whereby hospitals, birth centers, group practices and other institutional providers are recognized for meeting Lamaze standards and offering excellence in childbirth education.

Our Lamaze Classes consist of:
Course curriculum supports the Lamaze philosophy of birth and may also include the Six Care Practices that Support Normal Birth
Class series (for first-time parents) includes at least 12 hours of instruction that may be offered in a variety of formats and time frames, with emphasis on skills practice, comfort measures, and class discussion
• Educators use a variety of teaching strategies during each class to accommodate different learning styles
• Products, materials, and coupons from formula companies are not used or distributed in Lamaze classes.
Lamaze is a registered trademark of Lamaze International, Inc.
SJRMC Family Beginnings Birthing Center offers a variety of additional classes for parents including:
Postpartum Depression Support Group
Traditional six-week childbirth classes
Weekend Lamaze seminars
Private classes
Take-home video classes
Parenting classes
Breastfeeding classes
Weekly new mother/father groups
Car seat check appointments
Scholarship program for any of our classes
Sibling classes
Baby Basics classes
What is Safe Sleep?
Sudden infant death syndrome (SIDS) is the leading cause of death among infants between 1 month and 1 year of age. This is what you can do to help your baby sleep safely and to reduce your baby's risk of SIDS.
To create a safe sleep environment:
Always place a baby on his or her back to sleep, for naps and at night, to reduce the risk of SIDS.
Use a firm sleep surface, covered by a fitted sheet
Your baby should not sleep in an adult bed, on a couch or on a chair alone, with you, or with anyone else.
Keep your baby's sleep area in the same room where you sleep. Room sharing (not bed sharing). Always place the baby in a safety-approved crib, bassinet, portable crib for sleep.
Sitting devices like bouncy seats, swings, infant carriers or strollers should not be used for routine sleep.
Keep soft objects such as pillows and blankets, toys and bumpers out of your baby's sleep area.
Wedges and positioners should not be used.
Do not smoke during pregnancy or allow smoking around your baby.
Do not let your baby get too hot during sleep.
Breastfeed your baby.
Give your baby a dry pacifier that is not attached to a string for naps and at night to reduce the risk of SIDS.
Follow health care provider guidance on your baby's vaccines and regular heath checkups.
For additional information and education on safe sleep please visit:
http://www.cribsforkids.org/education

We want you to have a wonderful birth experience at our facility, which is why we offer a family-centered birth focus with the best maternity care available to you. We have six birthing rooms that are comfortable and provide enough room for your family to be present during labor and birth.
Our nurses are trained in labor support and will offer excellent care during your birth. Your comfort and positive birth experience is our goal for every birth at Family Beginnings. You will receive one-on-one education and support in new baby care and breastfeeding. We have specialized lactation nurses and certified lactation consultants ready to support you.
Awards and Accreditations

St. Joseph is proud to be recognized as a Designated Provider of Maternity Care by the Blue Cross of Idaho. Blue Distinction Centers are healthcare facilities recognized for their expertise and efficiency in delivering specialty care.


St. Joseph is proud to be an example of maintaining high standards. We accomplish this by staying current and keeping an educated staff that practices the best in the healthcare industry today.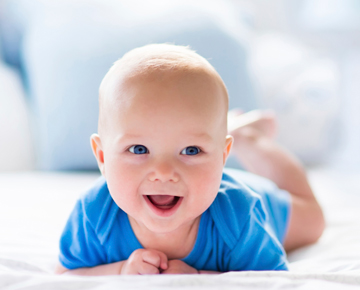 One way we are continuing to better our care for our patients and community is by completing the National Safe Sleep Hospital Certification Program. The Safe Sleep program is a hospital certification program which recognizes hospitals that demonstrate a commitment to community leadership for best practices and education on infant sleep safety.