Employee Spotlight: Ken Loetscher, Maintenance Mechanic, 45 years at St. Joseph Regional Medical Center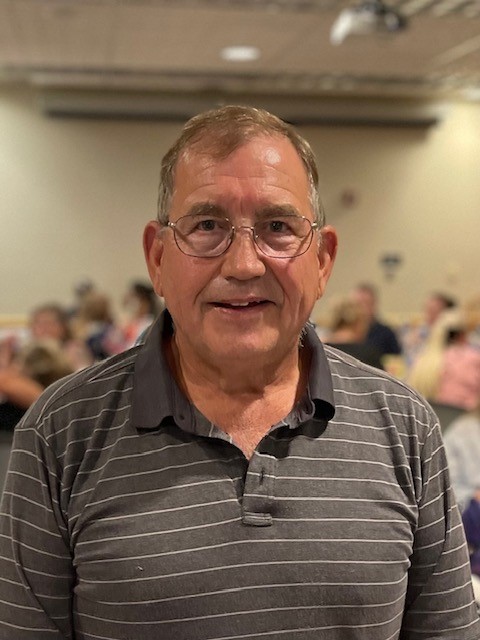 Join us in wishing Ken Loetscher a happy 45th anniversary with St. Joe's!
Ken's long career as a maintenance mechanic in facilities has roots in his time with the U.S. Air Force when a friend introduced him to the Lewiston area. At the end of his service, Ken returned home to Nebraska, working the family farm for a year before realizing that he missed living in the Northwest. With a knowledgeable background in mechanical and electrical maintenance, he applied for a nighttime boiler operator position at St. Joe's, and as Ken said, "The rest is history!"
Ken has worked in every department of the hospital, including many areas that staff never see. "It's my mission to do the best I can to keep our patients, visitors and staff comfortable and safe," Ken said. Some of the most memorable moments in his career revolve around disasters. "One of the most notable disasters was when Lewiston was replacing a main water meter and they had not isolated the correct shutoff valve," Ken said. "We ended up with an 80-foot high water fountain that flooded some parts of the building!"
Though much of Ken's work is behind the scenes with some of his favorite utilities, like the HVAC and building automation systems, "I enjoy interacting with staff and helping them understand how the building systems work." Ken also spends time training his team. "My main focus these days is teaching, training and consulting, and I begin each day by designing a training plan for facilities. It's a very rewarding experience to pass on my knowledge by teaching others."
Ken finds a lot of satisfaction in resolving problems and knowing he's making a difference. "We had a wonderful program at St. Joe's some years back that taught 'Heart, Head, Heart' that still guides me. It meant that we led with our heart, then thought with our head, and settled back at our heart in our service to people in this industry and ministry of health."
Thank you, Ken, for leading with your heart in service to our patients and their families, and for keeping St. Joe's running safely for 45 years!
Read All Posts