Organ Donation Achievement Award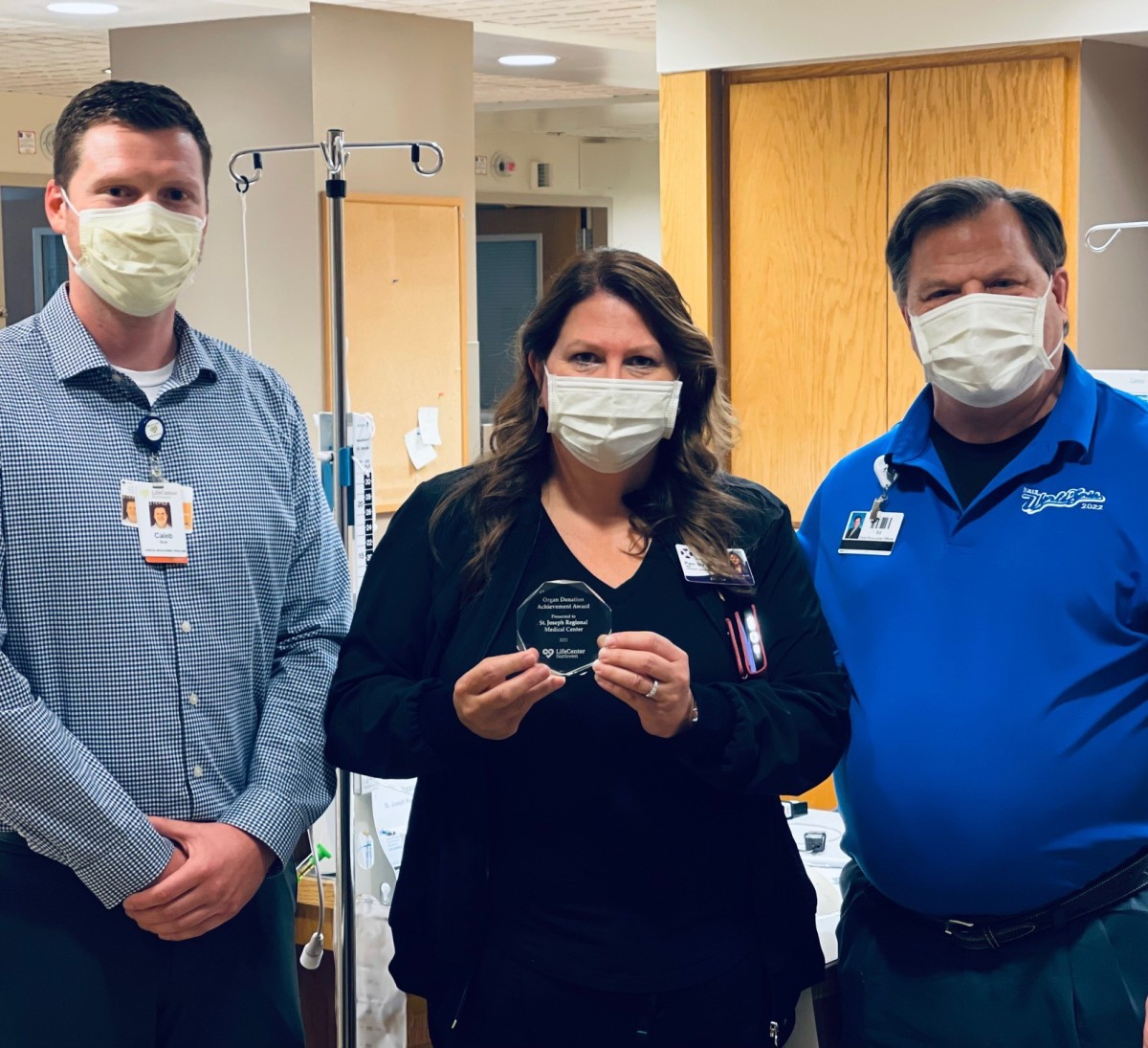 St. Joseph Regional Medical Center is honored to receive the Organ Donation Achievement Award presented by LifeCenter Northwest. We recognize the immeasurable loss for families that leads to organ and tissue donation. In honor of those lives lived, we remain humbled by the many lives that are saved by a single donor.
Our care teams have earned this award for successful collaboration with LifeCenter Northwest, ensuring that when a qualified loved one passes away, their donation can save and improve as many lives as possible. "We commend our staff for ensuring that the gifts left by donors and their families live on," said Pam Sly, Director of Inpatient Services at St. Joe's. Pam is pictured here with St. Joe's CEO Ed Freysinger (right), accepting the award from Caleb Buck, Senior Hospital Development Manager at LCNW (left).
Among the hospitals in the LifeCenter Northwest service area, St. Joe's maintains a 100 percent conversion rate of organ and tissue donation and is one of four area hospitals reaching or exceeding an average 75 percent donation rate over the last two years. Maintaining a high donation rate among qualified donors is remarkable, as organ donation remains very rare. Only one percent of the population will have organ donation potential when they pass away.
To learn more about the gift of organ donation with LifeCenter Northwest, visit
LCNW.org.
Read All Posts