St. Joe's is Now Partnering with Cancer Care Northwest to Enhance Radiation Oncology Services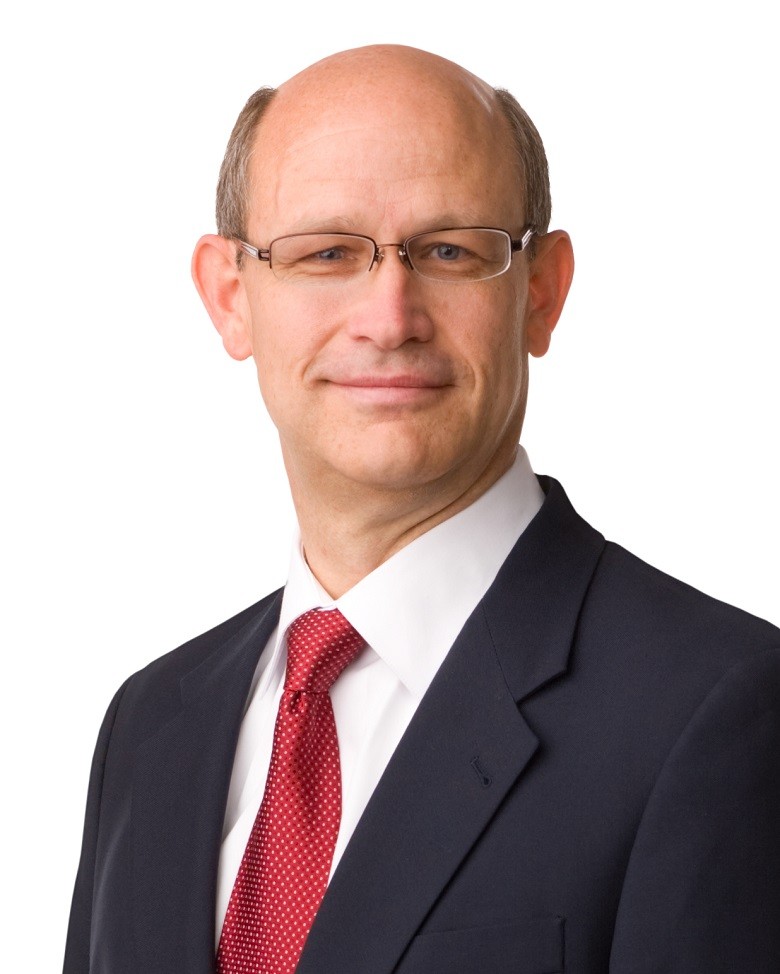 FOR IMMEDIATE RELEASE
St. Joe's Contact:
Sam Skinner, Marketing & Communications
208.750.7377 office | sam.skinner@sjrmc.org
CCNW Contact:
Mark Schaber, Marketing & Business Development
509.228.1094 office | mark.schaber@ccnw.net
St. Joe's is Now Partnering with Cancer Care Northwest to Enhance Radiation Oncology Services
Move brings radiation oncologist Dr. Robert Fairbanks to Lewiston

LEWISTON, ID – St. Joseph Regional Medical Center is partnering with Cancer Care Northwest (CCNW) to offer radiation oncology physician services to patients in the Lewis-Clark Valley and surrounding areas. Treatments are taking place at St. Joe's Radiation Oncology Center next to the hospital's main campus.

The partnership also brings an experienced, full-time board-certified radiation oncologist, Robert Fairbanks, MD, to the LC Valley. Senior Director of Physician Services at St. Joe's, Resa Konkright, LMSW, shared, "Dr. Fairbanks has been instrumental in bringing cutting edge technology and procedures to the Northwest and we are excited to bring a Castle Connolly Top Doctor® to St. Joe's. He joins an experienced team of Radiation Therapists, Medical Physicist Doug Heidorn, PhD, and staff." She added, "The compassionate team at the Radiation Oncology Center is delivering advanced cancer care that's close to home for our patients."

Dr. Fairbanks has worked for CCNW for the past 20 years in the Spokane and Coeur d' Alene areas and currently serves as the Radiation Oncology Research Director for CCNW. He is a graduate of Arizona State University specializing in Cell Biology. He attended medical school and completed transitional residency at Tulane University Medical School in New Orleans. He then completed a radiation oncology residency at Johns Hopkins Hospital in Baltimore. After completing his residency, Dr. Fairbanks served as an associate professor at Texas A&M Medical School.

About St. Joseph Regional Medical Center
St. Joseph Regional Medical Center, part of LifePoint Health, is the largest full-service regional medical center between Boise and Spokane providing advanced-level specialty healthcare. Our commitment to providing safe, exceptional care for our community means having highly skilled and certified physicians on our healthcare team and a quality facility with the latest in medical technology. St. Joseph has more than 120 board-certified physicians and providers, active in both primary care and specialty practice. We seek to
enhance the quality of life of the citizens we serve in our local communities through the promotion of health, by assuring compassion, sharing knowledge, providing technology, and communicating a love for what we do. St. Joseph Regional Medical Center – Making Communities Healthier® by Continuing the Healing Ministry of Jesus.
For more information about St. Joseph Regional Medical Center, visit sjrmc.org. For more information about LifePoint Health, visit LifePointHealth.net
About Cancer Care Northwest
Cancer Care Northwest is a physician-owned oncology practice that has operated in Spokane for over 40 years. It is comprised of over 25 physicians, specializing in medical, surgical, and radiation oncology, and a robust team of advanced practice providers. As one of only a handful of fully integrated cancer clinics in the US, Cancer Care Northwest offers comprehensive cancer care encompassing physician services, surgery, chemotherapy, radiation, diagnostic imaging and access to coordinated support teams, including registered dietitians and social services. Currently, Cancer Care Northwest operates eight clinics throughout Eastern Washington, and Northern Idaho, as well as four outreach clinics. For more information, visit CancerCareNorthwest.com
Read All Posts