Vascular & Interventional Radiology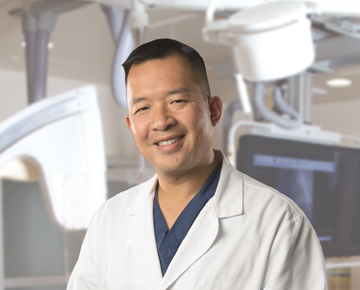 Dr. John Ho is a dual fellowship trained Neuro & Interventional Radiologist. He provides emergent and non-emergent interventions with follow-up care and consults in office.
Complex Vascular Disease
Deep Vein Thrombosis Treatment
Venous Disease
Complex Neurological Interventions
Arteriovenous Malformations (AVM)
Stroke & Aneurysm Coiling
Intra-Cranial Stenting
Carotid Disease
Vein Therapy for Varicose Veins
For information about Neuro & Interventional Radiology, click here.