Thank you for your continued understanding and cooperation as we continue to closely monitor the prevalence of COVID-19 in our community, follow state and federal guidance and work to maintain a safe environment for our patients and personnel. We want you to feel as comfortable and safe as possible during your visit. Our current hospital visitor guidelines are in place to help make that happen.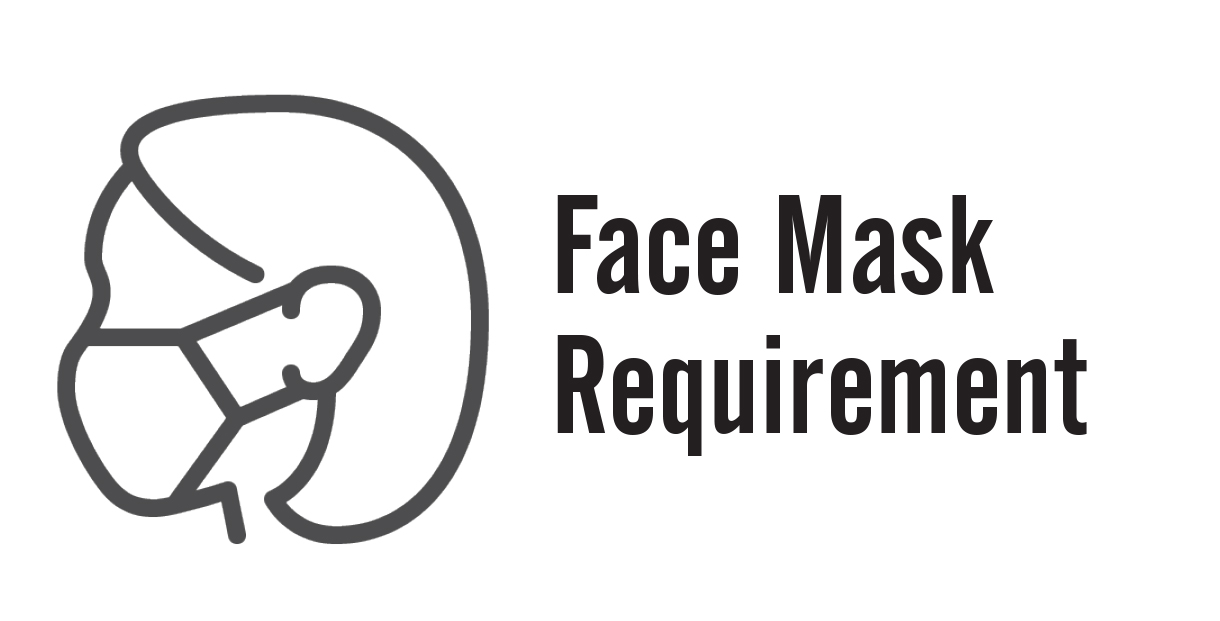 We continue to screen everyone who enters our hospital and require universal masking.
All visitors will be screened upon entry and will be required to wear a mask and wristband at all times while in the facility.
Visitors must be WELL. Those who do not pass the screening at entry will be asked to reschedule their visit until they are symptom-free.
Visitors are NOT allowed for high-risk, isolation, immunocompromised or respiratory patients who are under observation or test positive for COVID-19.
Each patient is limited to one visitor at a time. (No visitors in the Emergency Dept.) *Some exceptions apply to pediatric patients, obstetrics and those receiving end-of-life care.
Visitors must be 16 years or older.
Most waiting rooms will remain closed and/or at reduced capacity due to social distancing and visitors are asked to please wait in their vehicles or at home when unable to accompany the patient they are visiting in the patient's room.
We continue to recommend the use alternative methods of communication, including technology, with patients as much as possible.
St. Joe's values the trust our community places in us, and we appreciate your understanding as we shift our visitation policies during this time.
Limited Entry Point: Until otherwise notified, everyone entering the facility should come through our north entrance. This entrance is open 24 hours a day. All other entry points remain closed to the public at this time.
Screening Process: All entering the facility will be screened with questions regarding respiratory symptoms, fever and exposure to COVID-19.
These increased safety measures do NOT mean that you cannot access the hospital, our clinics or your providers. Please seek medical care as needed. And, if you are concerned you may be experiencing COVID-19 symptoms, call your provider in advance of going to his or her office.
If you are experiencing a medical emergency, call 9-1-1 or go to the emergency room.
Visiting Hours
Visiting hours are 8a.m. to 8 p.m.
We recognize the important role family and loved ones play in the healing process, and we encourage visitors to come when it's best for their loved one. When visiting we ask:
That you respect patients' preference regarding visitation
Limit visits during time of personal care and sensitive discussions
Accommodate visits to promote an environment that supports safety (this may include following infection control restrictions and protocols), rest and healing
Wash your hands before and after visiting
Respect patient privacy, including patients other than the one you're visiting
Follow notification guidelines when department is secured
Respect patient and hospital property and not engage in any disruptive or threatening behavior
Honor restrictions when imposed
All visitors must enter and exit the building through the north lobby entrance near the Emergency Department.
Please note, visitor restrictions may be in place due to COVID-19 precautions and visiting hours or visitor restrictions may vary from unit to unit. Please speak with a floor nurse for department-specific visiting hours or call (208) 743-2511.
Please note that visitation in clinics is very limited, please check with your provider's office about clinic visits.