St. Joe's Names 2021 Mercy Award Winner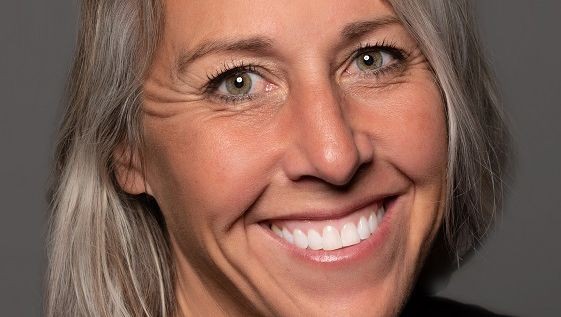 Contact:
Sam Skinner, Marketing & Communications
208.750.7377 office | Sam.skinner@sjrmc.org
St. Joe's Names 2021 Mercy Award Winner
Elizabeth Keys, BSRT, RRT, recognized for demonstrating compassion and unwavering commitment to helping others
LEWISTON, IDAHO – The Mercy Award is an annual recognition program established in 2002 to honor the life and contributions of Scott Mercy, LifePoint's founding chairman and chief executive officer. The award is considered the highest honor a LifePoint employee can receive.
"At St. Joe's, we share LifePoint's commitment to making communities healthier, and we recognize this is supported by the good work and service of our employees on and off the job," said Holly Urban, Chief Nursing Officer at St. Joe's.
Elizabeth is described by her coworkers as a servant leader with an unwavering commitment to her team and her patients. When the COVID-19 pandemic began escalating in 2020, the demand for respiratory services increased significantly. Selfless and supportive – and a respiratory therapist – Elizabeth jumped in without hesitation, taking point on the breathing troubles of some of our sickest patients. With devotion to her patients, she took on heavy loads in the ICU while demonstrating deep compassion and respect for the patients and their healthcare team.
"We are extremely proud to recognize Elizabeth for her efforts on behalf of our patients and our community," added Holly. She goes above and beyond each and every day to ensure that every person she encounters receives the highest level of care and compassion. And, we feel so fortunate to have her on our healthcare team.
Keys is the Director of Cardiopulmonary and Neurodiagnostics. She has worked at St. Joe's since 2015.
About St. Joseph Regional Medical Center
St. Joseph Regional Medical Center, part of LifePoint Health, is the largest full-service regional medical center between Boise and Spokane providing advanced-level specialty healthcare. Our commitment to providing safe, exceptional care for our community means having highly skilled and certified physicians on our healthcare team and a quality facility with the latest in medical technology. St. Joseph has more than 120 board-certified physicians and providers, active in both primary care and specialty practice. We seek to enhance the quality of life of the citizens we serve in our local communities through the promotion of health, by assuring compassion, sharing knowledge, providing technology, and communicating a love for what we do. St. Joseph Regional Medical Center – Making Communities Healthier® by Continuing the Healing Ministry of Jesus.
For more information about St. Joseph Regional Medical Center, visit sjrmc.org. For more information about LifePoint Health, visit LifePointHealth.net
###
Read All Posts